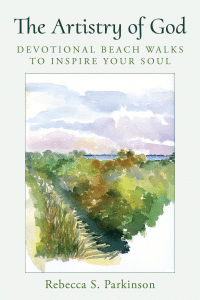 Escape to the island of Nantucket, where you can experience the beauty of God's creation.
To order in color, B/W and eBook see below!
Journey to a place of pristine beauty and discover the key that unlocks this sanctuary of refreshment and peace.
In this beach devotional book that combines the beauty of Nantucket with the spiritual truths of Scripture, you'll marvel at the astounding glory of God's creation as you enter into this tiny sanctuary in the Atlantic.
The Artistry of God will help you discover how the God who created these natural surroundings opens His heart to you. Through lush descriptions that tie Nantucket's scenery to biblical insights, you'll be transported to a place that reflects God's glory.
The Artistry of God is designed to help you:
Discover the beauty of God's creation on the island of Nantucket
Draw toward a majestic God who desires an intimate relationship with you
Rest in the gifts God gives you while bringing healing and restoration to your life
Ponder life's questions and blessings in a setting that encourages reflection
Learn how this island sanctuary speaks to you about your Creator
As you turn these pages and learn of God's character and love, you will find the relationship you are longing for and a joy that never fades.
By the time you turn the last page of this captivating devotional book, you won't be the same.
Rebecca S. Parkinson is a writer and an artist who has traveled extensively around the world. Before setting out to write full time, Rebecca won many awards in the corporate communications world. Now she gets to share about what she loves the most, the Lord God and Nantucket Island. Find out more at nature-reflections.com.
Kay Withington is an accomplished watercolor artist who has painted the island scenes while walking these paths with the author. Her paintings reflect a freedom of style amidst a variety of landscapes and a brush that can create a still life of some of nature's tiniest jewels.