Finding God in the Ordinary
by Pierce Taylor Hibbs
I thoroughly enjoyed this book and am re-reading it to meditate on some of its finer points. Hibbs and I both believe that God reveals His character, presence and love to us all day long. Hibbs takes some of the ordinary events of life — a cup of coffee, his son's giggle, the light of dawn and falling snow to present God's intentional participation in our days. He presents a God who is majestic yet involved in what we would call the mundane. The book is scholarly in its theology of a triune God, yet playful in the joy expressed about finding God in the most ordinary of places. Hibbs loves language and makes some thoughtful points about what happens when God speaks — the world is created, He converses with Adam — and He even converses with us.
Claxton
by Mark Cocker
Fans of Annie Dillard and Thoreau will enjoy this Englishman's daily walks by the river on the edge of the Norfolk Broads National Park. He recounts his encounters with all sorts of creatures: butterflies, moths, bees, owls, otters, trees, and flowers. You'll enjoy his unique British writing style and humor. Here's part of his introduction.
"To do things routinely, to take the same walk time after time, is not to see the same view over and over. It is to notice the incremental rate of natural change and to appreciate that nothing is ever repeated." (Pg. 4)
I feel so much the same way about my own daily walk.
Gift From The Sea
By Anne Morrow Lindbergh
This classic has been a favorite of mine since I first read it thirty years ago. Lindbergh takes you on a journey by the sea using different types of shells that she finds on the beach to relate her thoughts on the life and trials women face. Each shell represents a different aspect she has observed in her life, offering advice and wisdom for the day. This is the kind of book that can be read every few years and still find refreshing insight and profound meaning.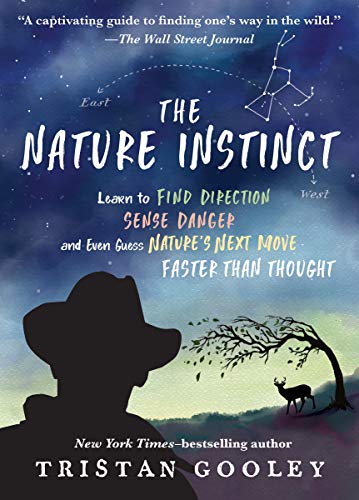 The Nature Instinct: Learn to Find Direction, Sense Danger, and Even Guess Nature's Next Move—Faster Than Thought  
By Tristan Gooley
The author's intent is to help us develop our "sixth sense" while being out in nature. He gives examples of cultures whose citizens who are more immersed in their environment develop a sixth sense that can identify the presence of an animal or danger even before it is seen. He bases his premise on the fact that humans process information two ways, super-fast through the instinctive, limbic system, which is where the sixth sense works, and slow, where responses and thoughts are processed through the neo-cortex. This is a fairly scientific work, but the chapters are short enough to hold your attention and practical enough to give you some things to take into the wild and often filled with humor. His hope is that by developing our sixth sense we will more deeply care for the environment.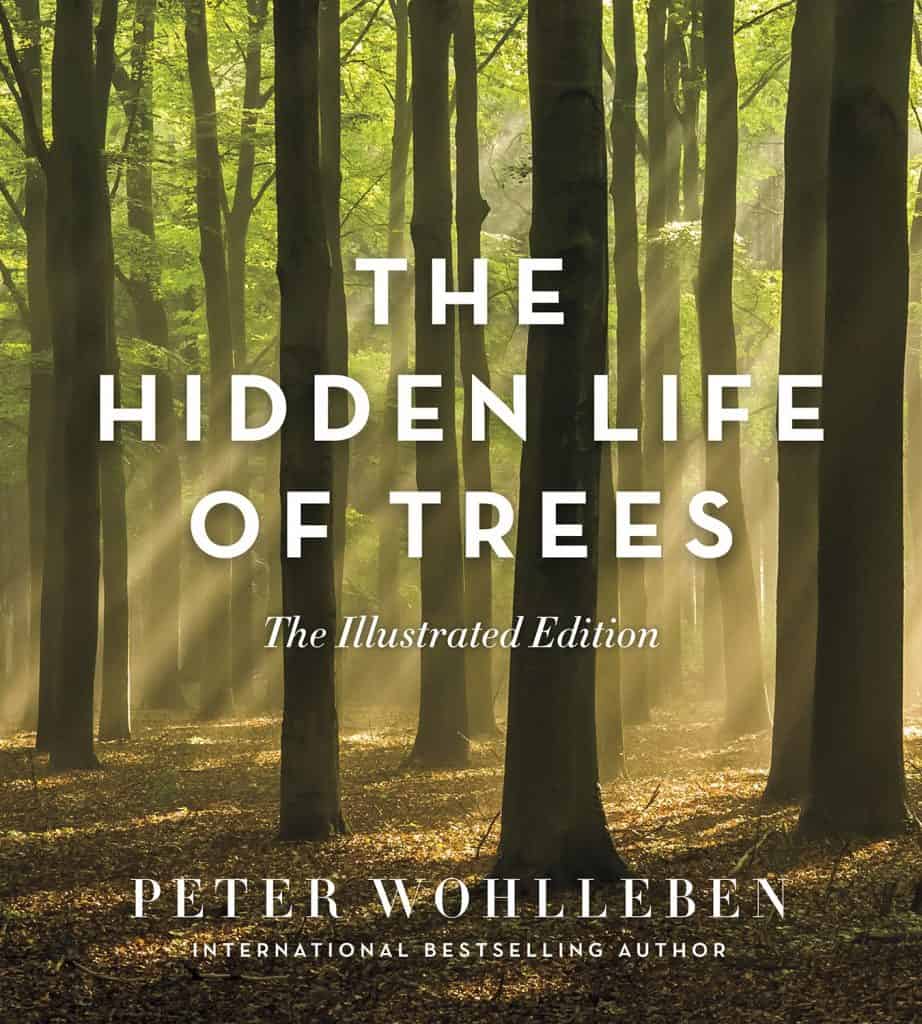 The Hidden Life of Trees: The Illustrated Edition
By Peter Wohlenben
This is a delightful book, richly illustrated and scientifically informative. The author explains what we know about how trees communicate with each other underground and above. He relates how scientists have been able to detect sound patterns, electrical impulses and chemical reactions that occur well beyond our sight. He even talks about how trees emit gasses to deter insects from devouring their leaves or animals from browsing. He discusses how certain years the production of seed and fruit can be changed to preserve their life. It offers a beautiful description of how the network of roots and fungi below the surface are all working to preserve not just the singular tree, but the entire forest.
The Sound of a Wild Snail Eating
by Elisabeth Tova Bailey
I discovered this book while browsing in the nature section of the local bookstore. It is the story of a woman confined to her bed by a sudden unknown illness. Her friend brought her some woodland violets from the forest and with it a small snail. It is the tale of learning and watching this mysterious creature make its way during the night hours, first eating the cellulose in a get-well card then later feasting on mushroom pieces she learned to leave for it. During the day she could see how far its nightly adventures took it by the thin slime trail. Soon she had a larger terrarium made for it with water pooled in a mussel shell. Having suffered from unknown illnesses myself, being forced to slow down to literally a snail's pace, I found this a profound and sweet story.