This week, I'm departing from our usual format. Bear with me, I think you'll enjoy it. Instead of scripture, I've culled some powerful meditations from one of my favorite books.
"The strength of Puritan character and life lay in the practice of prayer and meditation." (1) So writes the blessed author, who compiled the prayers in The Valley of Vision. I think I've previously mentioned how much I enjoy this book. Hopefully, you will find time to meditate on these thoughts as you lean into your days ahead. You may even want to pick up a copy of the book.
The author writes:
"The soul learns to pray by praying; for prayer is a communion with a transcendent and immanent God who on the ground of his nature and attributes calls forth all the powers of the redeemed soul in acts of total adoration and dedication." (2)
So often when I meditate on the words found in the prayers from The Valley of Vision, I see visual images. Here are a few for you. Try stopping to really reflect before you move to the next one. Then maybe pick one to focus on one day or week.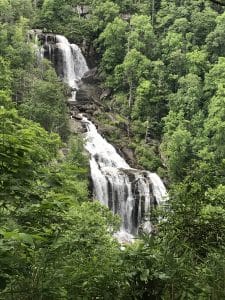 "Grace cataracts from heaven and flows forever, and mercy never wearies in bestowing benefits." (3)
"May I see all things in a divine light so that they may inform my judgement and sanctify my heart." (4)
"Take my heart and hold it in thy hand; write upon it reverence to thyself with an inscription that time and eternity cannot erase." (5)
"May I be in character and conduct like the dew of heaven, the salt of the earth, the light of the world, the fullness of the fountain." (6)
"I believe in thee as the God of nature, the ordainer of providence, the sender of Jesus my Saviour." (7)
"Teach me the happy art of attending to things temporal with a mind intent on things eternal." (8)
The Valley of Vision A Collection of Puritan Prayers and Devotions, Arthur Bennett Edt., The Banner of Truth Trust, Edinburgh, Scotland 2000.
Pg. x
Pg. xi
Pg. 270
Pg. 275
Pg. 259
Pg. 275
Pg. 308
Pg. 249