Sometimes as mortals we get caught up in what is going on around us and miss the big picture — as well as the small. We lack the heavenly perspective that would give us a sense of peace and tranquility. We look at the world and try to understand it through our own eyes instead of looking through God's eyes.
One of the most amazing things about our God is that He sees the big and the small. He can view the earth from heaven and the expanse of His dwelling place and see not only our individual lives on the planet, but also the life of a ladybug, a baby lamb, or a tree frog. He knows intimately every raindrop that falls, every grain of sand in the ocean, every cloud in the sky, because He created them. He knows and sees everything simultaneously in every part of the globe, every minute of every day from the beginning to eternity. His capacity to see and understand so far exceeds ours. Yet we often forget how immense and powerful is the God we serve.  Why would we not trust this God for everything?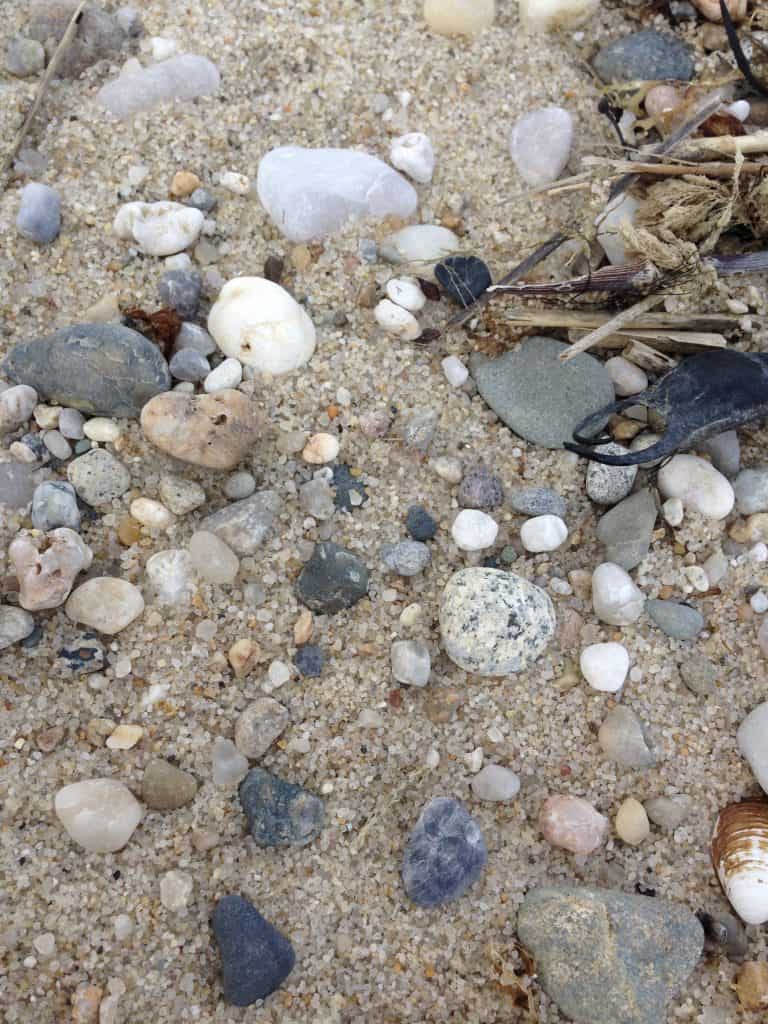 I've been reading Pierce Taylor Hibbs' book Finding God in the Ordinary. He makes the point in one of the early chapters that God not only created everything we can see, even to the smallest of dust motes, but He also holds everything together and keeps track of where everything is in the universe. And He never forgets anything. His memory spans eternity. We would do well to meditate upon this when our lives get too busy, anxiety laden or self-important. It seems that humans forget the vast majority of what they see, experience, or know. But God doesn't forget anything. So when we pause to look closely at the slight movement of a bird's beak as it sings, its feathers moving with a sudden breeze, or how the petals of a flower are perfectly arrayed, or watch large cumulus clouds move across the sky, we get a taste of the infinite capacity of the Creator. And if we pause in so doing, we spend a moment of eternity intimately with Him. One I think He enjoys immensely.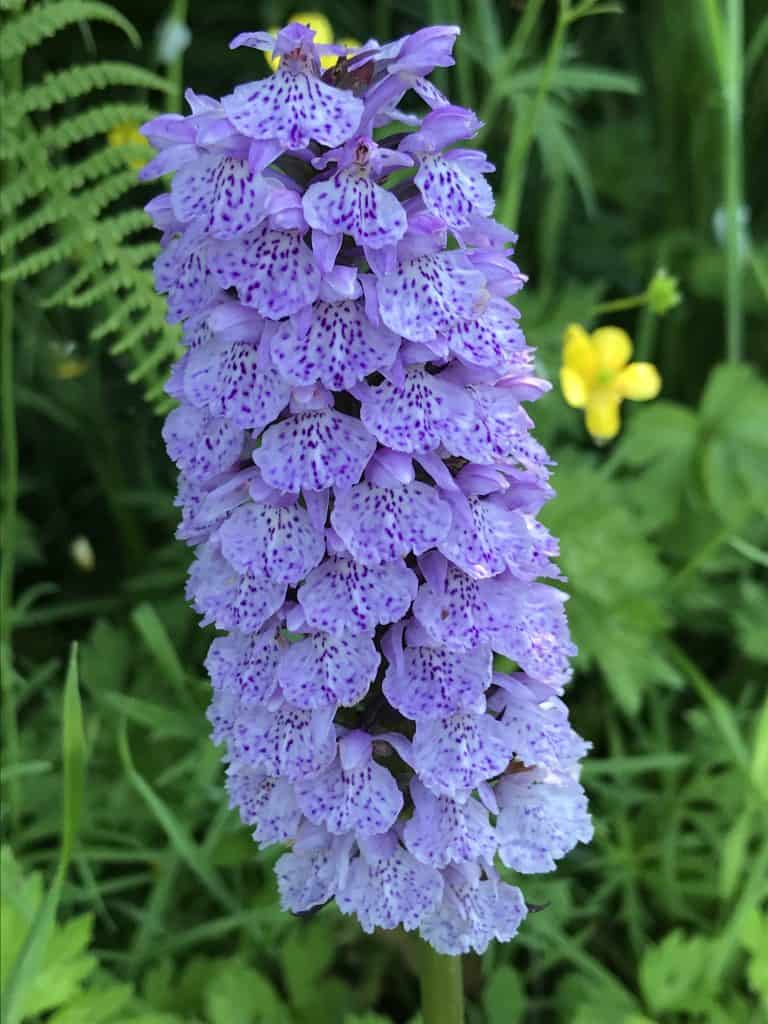 This morning I paused on my walk at dragonfly bridge to stand in the sunshine. There was an unusual coolness to the air, so I stood absorbing the sunshine on my back and watched an Eastern phoebe sing his song high in the top branches of a dead ash tree. I do think he was basking in the same warmth I was. His bright cream chest was facing the rising sun. I've noticed that the blue bird and the mockingbird frequently choose the peak of my neighbor's house from which to sing, enjoy the sunshine and view their world.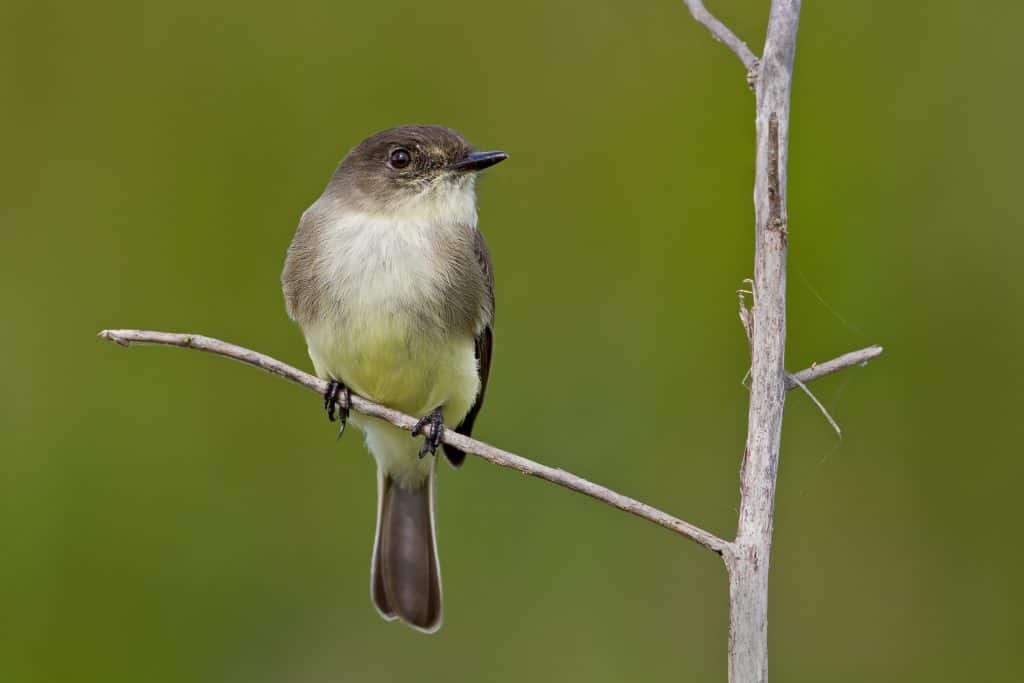 It struck me that I would love to sit on that high branch and sing my heart out. The phoebe doesn't have any idea of what is going on in the world below him. A pandemic is not on his radar. The only thing he is intent on is singing and enjoying the unfolding of a beautiful sunny day. Watching him sing was like taking a break from all the news and negativity. He was breathing in life to its fullest, most praiseworthy, and lovely. He had temporarily stopped foraging for food or nest building or mate finding. He was only intent on singing.
It made me reflect, how often do we slow down, take time to see what is around us, appreciate the beauty and merely enjoy the moment we have been given? We really don't know if we will breathe another breath. But we can spend a few moments enjoying the day, storing up the beauty and tranquility. To me these moments within His creation are what restores my soul. And I think it is more than just an intellectual memory. As we pause to appreciate what is around us and focus on His creation, there is something that gets stored in our soul and spirit that I believe is eternal. And when we do that, we can later close our eyes and sit and remember the refreshment, the joy, and the praise for our God that we were feeling at that moment.
"As the heavens are higher than the earth, so are my ways higher than your ways and my thoughts than your thoughts."
Isaiah 55:9 NIV